Java is a simple, secure, and highly popular object-oriented coding language. It is the cornerstone of all technical innovations, from gaming consoles, and web applications to embedded systems, desktop GUI, and Artificial Intelligence. The footprints of Java programming can be found anywhere. Since Java has held a solid position in the programming world for the last 27 years, it acts as an outlet for a rewarding tech career. The primary requirement for building a successful career in Java is to learn its core and advanced programming principles. However, learning Java is no cakewalk, so it is prudent to join a career-oriented Java Track program.
If you are skeptical about joining a Java Track and wondering how it will help you build your Java career, you have landed on the right blog. It covers all the information regarding Java Track.
What is a Java Career Track?
A Java track program is a structured learning path designed to prepare learners for a rewarding Java career. It acquaints candidates with industry-relevant Java skills and leading-edge technologies like MERN Stack and AWS.  Enrolling in a Java track can help you gain a well-rounded knowledge of JSP, Microservices, JavaScript, OOPS, Servlet, Hibernate, JSON, Spring, GitHub, MongoDB, ExpressJS, ReactJS, NodeJS, AWS, Jenkins, REST APIs, Spring Boot, Data Structures, Algorithms, and other important concepts.
Benefits of taking a Java Track
When you sign up for a Java Track, you can access an updated curriculum aligned with the ongoing industry demands.
It provides an inclusive learning environment where you can gain real-world exposure to Java programming and web development.
Learners get an opportunity to learn Java from certified professionals with years of Java programming experience.
By the end of the Java track program, you get career support and interview preparation assistance.
A Java track is well-acknowledged by the tech leaders, so once you complete your program and receive a certification, you get a competitive edge over non-certified peers.
Prerequisites for joining Java Track
Though no technical knowledge or background is needed to join a Java Track program, it is advisable to have a Computer Science or Engineering degree with a basic code programming understanding of JavaScript, Java, or C++ for a better learning experience.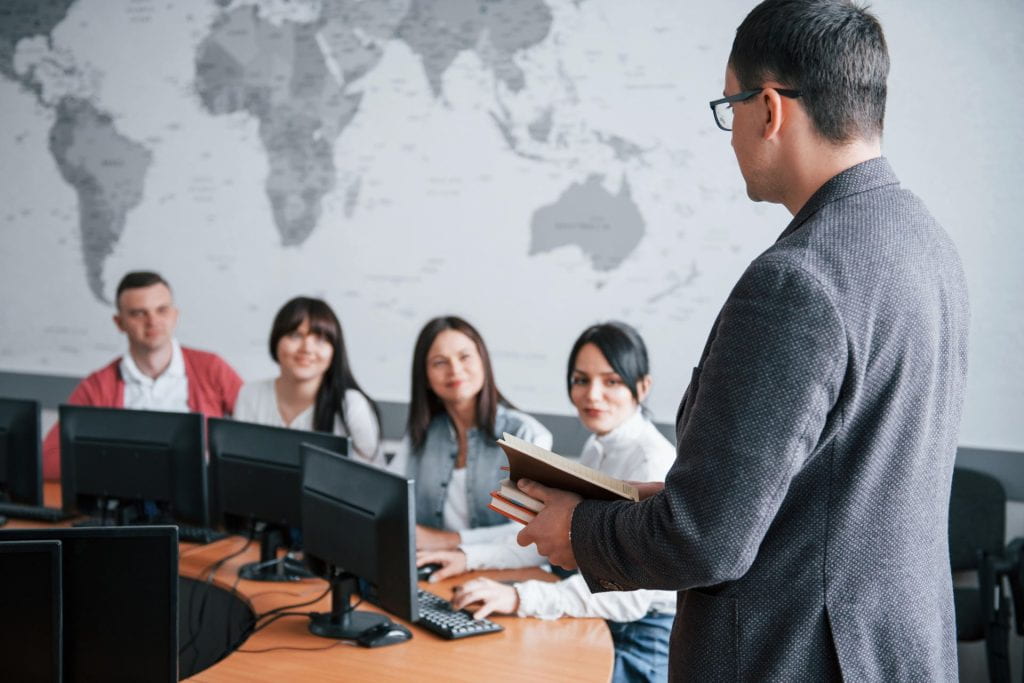 Career Prospects after attending Java Track Program
A Java Track can open the door to several lucrative and top-paying job opportunities, like:
Java Web Developer ($112,208 per annum)
Enterprise Architect ($154,647 per annum)
AWS Developer ($126,750 per annum)
Java SQL Developer ($112,579 per annum)
Solution Architect ($124,960 per annum)
Full Stack Java Developer ($120,790 per annum)
DevOps Engineer ($126,421 per annum)
UI Developer ($104,308 per annum)
Automation Test Engineer ($107,250 per annum)
Business Analyst ($81896 per annum)
J2EE Developer ($116,512 per annum)
Scrum Master ($103,629 per annum)
Database Administrator ($90772 per annum)
Conclusion
There are zillions of online Java programs, training courses, forums, and online resources to learn Java programming. However, not all training programs can help you build your career in this lucrative language.
Reach out to SynergisticIT, a trusted Java bootcamp with the highest placement rate. It provides an immersive Java Track in California covering foundational and pro-level Java skills and concepts.
They have a rich faculty of Oracle-certified Java professionals with profound coding knowledge and more than 12 years of work experience.
SynergisticIT has helped thousands of programmers gain some next-level Java programming skills; they can also help you achieve your career goals. So, get your Java career kick-started with the Java track.